SCRs
Efit: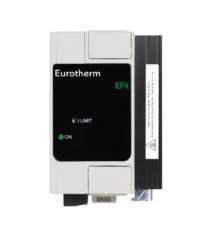 Easy to integrate and commission, yet highly cost effective, the EFit power controller provides no compromise control for resistive and infrared heating elements. Available in Single phase, 16A-50Amp
Epack: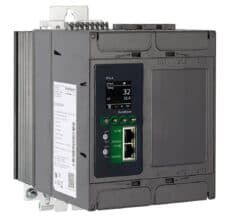 Original equipment manufacturers (OEMs) and system integrators need to be able to react quickly to customer needs while maximizing resources. Whether replacing an existing product or building a new process, the design of the EPack power controller has been carefully considered for fast and easy panel installation, commissioning and integration into wider systems, while lowering equipment costs and manufacturing times for you and your customers.
EPack 3-PH is the ideal solution for the control of all kinds of loads. The control of each phase ensures accurate control, even if the loads are unbalanced). The currents and voltage measures also allow a high level of diagnostics, which can be used for alarm management as well as monitoring (impedance, energy counter, reactive power).
EPack 2-PH is the latest generation of power controllers designed to be a cost effective solution for the control of 3 phase loads. The 2 leg control is particularly adapted to the control of balanced loads, directly, or through transformers. Burst firing avoids generation of harmonics and reduces the consumption of reactive power.
EPack 1-PH power controllers are designed to carry currents from 1 to 125 amps, with operating voltage between 100 and 500 Volts
Epower: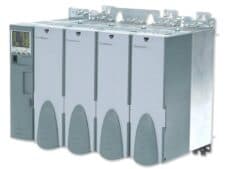 The EPower controller uses the newest technologies and innovations to manage your process and reduce your energy costs. On every level it brings you the flexibility you need to best meet your requirements now and in the future. Available in 1, 2, 3 and 4 single phase options, Compact 50-630A, Decentralised 800-4000A (MC)
---
SSRs:
When properly used, a Solid State Relay (SSR) provides a high degree of reliability, long life and reduced electromagnetic interference (EMI), together with fast response and high vibration resistance, as compared to an electromechanical relay (EMR). An SSR offers all the inherent advantages of solid state circuitry, including consistency of operation and a typically longer usable lifetime. This is possible because the SSR has no moving parts to wear out or arcing contacts to deteriorate, which are primary causes of failure of an electromechanical relay. When properly applied, an SSR will have a normal life expectancy of many millions of operations, 10–1000 times more than most electromechanical relays. SSRs also have environmental advantages compared to mercury contactors.