Installation of Controls and Data Acquisition Systems
Temperature Control
Temperature Control is important whether curing paint or composite material. If you are needing to control a process based off a lead/lag part sensors, a system that can accommodate 50+ programs and record all that data into a easy to view system, we can provide the operating system to handle what you need. ACES is an Authorized Distributor and Systems Integrator Partner with Eurotherm by Schneider Electric. Our factory trained employees can provide tuning, programming, and calibrating. If it has stopped working ACES has controllers in stock that will meet your needs.
Eurotherm PLC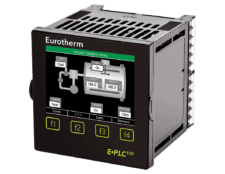 Eurotherm Controller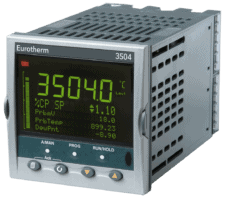 Maybe you don't need a new system but need to modify your existing one. We have years of PLC and HMI programming knowledge with brands like Allen Bradley, Omron, GE, Siemens and many more. We can add a button to your screen or add a timer to your PLC. It doesn't matter what it is we can handle it.