ACES offer a wide range of services that include design, installation, and programming of control panels. Whether it is for a one-off or production, large or small, a UL508A listed panel helps to ensure that your panels are held to the highest of standards.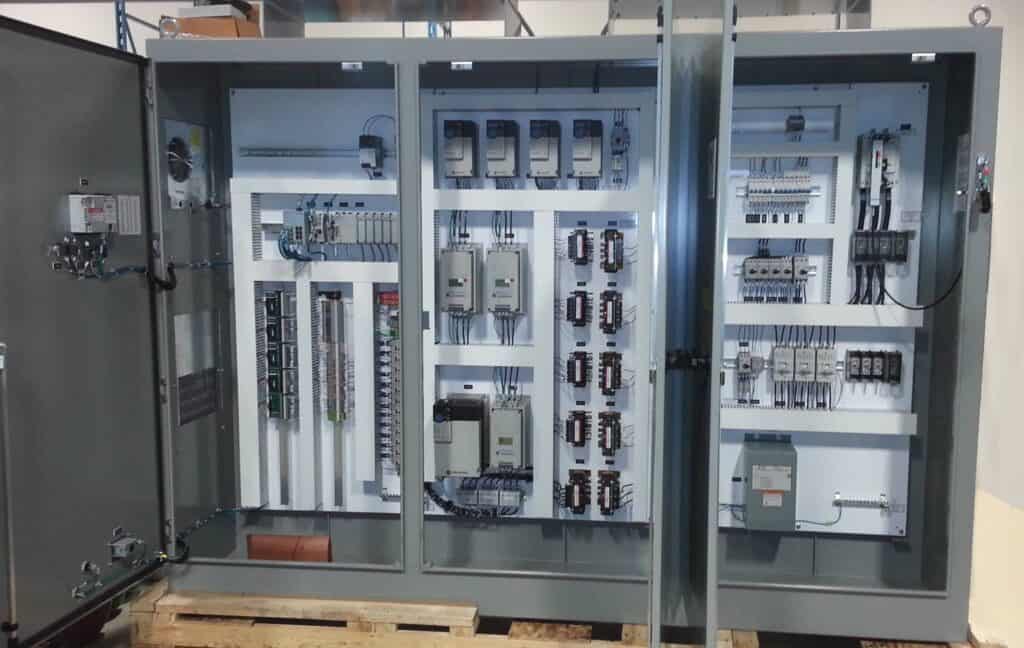 UL508A Listed Industrial Control Panel Shop
What does it mean to be UL508A Listed?
The UL Listing of an Industrial Control Panel provides evidence of third-party certification to North American safety standards to the purchaser of the panel.
UL Listed Industrial Control Panels are constructed and marked to facilitate installation to the National Electrical Code and Canadian Electrical Code. As such, the UL Listing Mark on an Industrial Control Panel is widely recognized and accepted by municipal inspection authorities.
The Listing Mark may be applied to a wide variety of designs, ranging from custom built to standardized designs. Industrial Control Panels can be constructed and marked for general use applications as well as a number of special use applications.
Some of the requirements to make an Industrial Control Panel Listed are:
Proper separation of devices and terminals
Use of UL-listed or UL-recognized components
Wire-bending radius inside the control panel
Best wiring practices to ensure safety and functionality
Appropriate interrupting capacity ratings
Cabinet Classification ratings