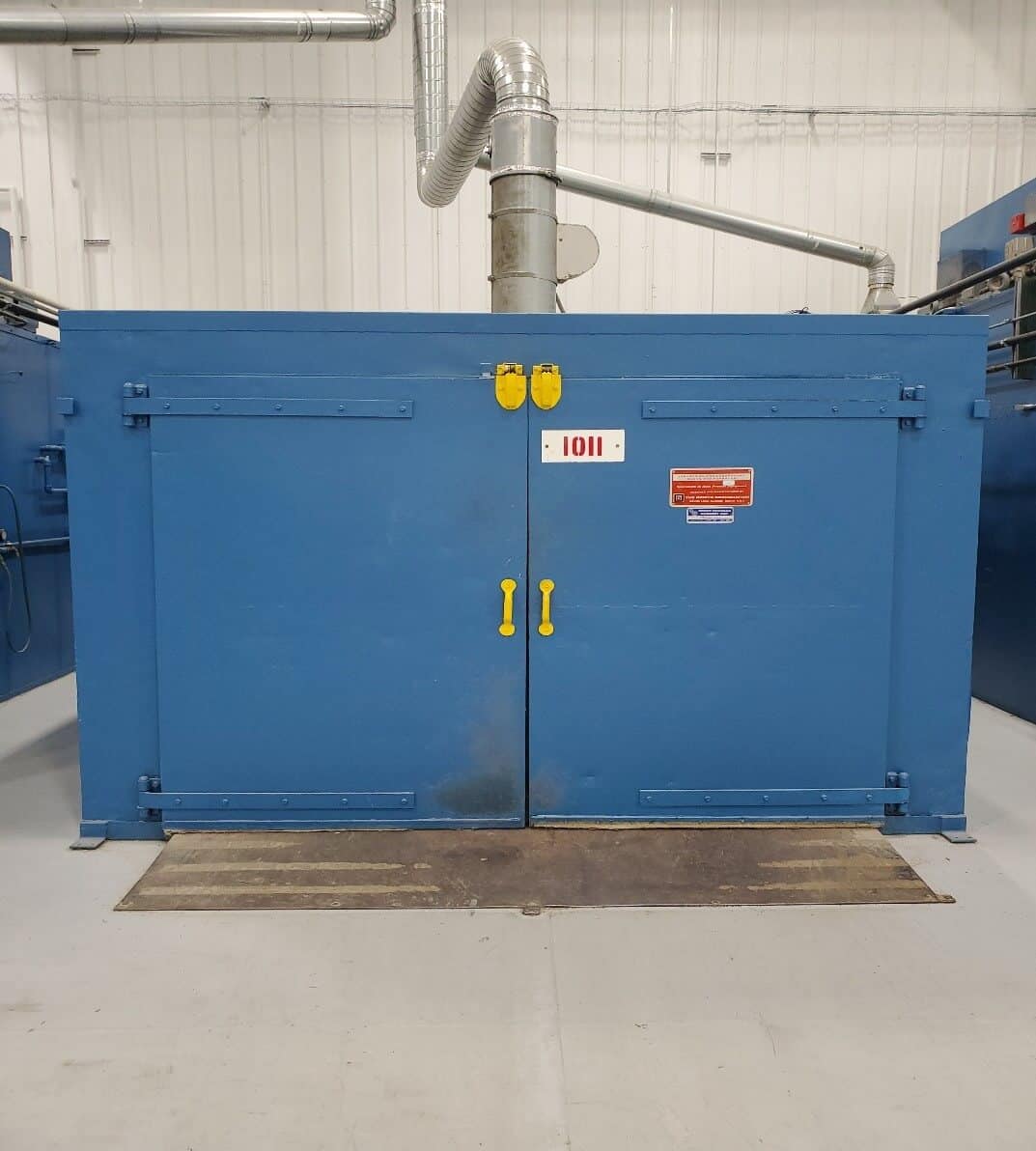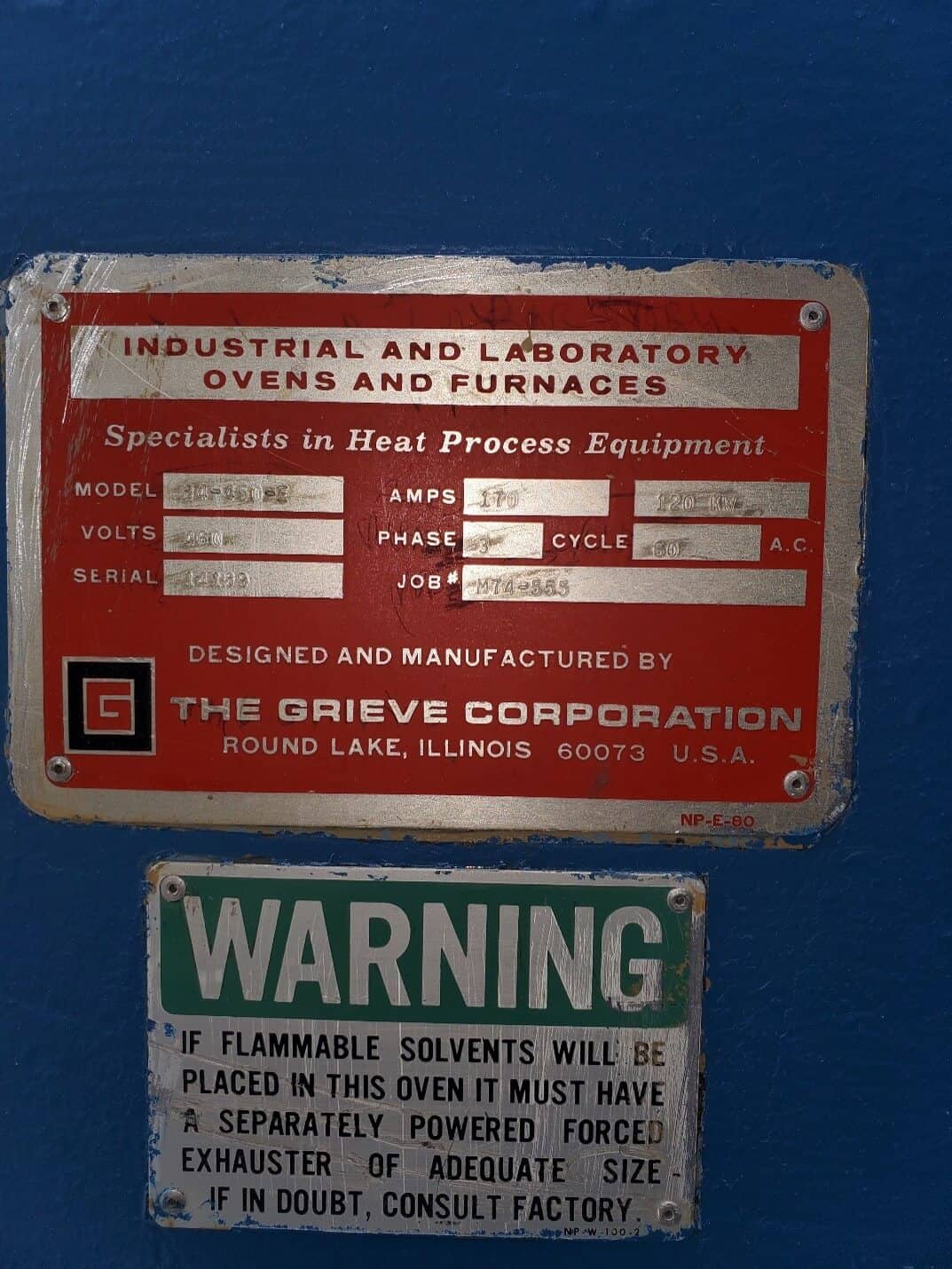 Electric Heat

440vac/3ph/176amps

Max temp: 400°F

Used as solvent oven but Exhaust Blower must be evaluated for proper sizing. May require larger blower than presently installed.

Door Opening 5' W x 6' H

Interior Dimensions: 8' W x 6' H x 14' D

672 ft³

Outside Dimensions: 10'2" W x 7' H x 20' D

Exterior paint will require recoat.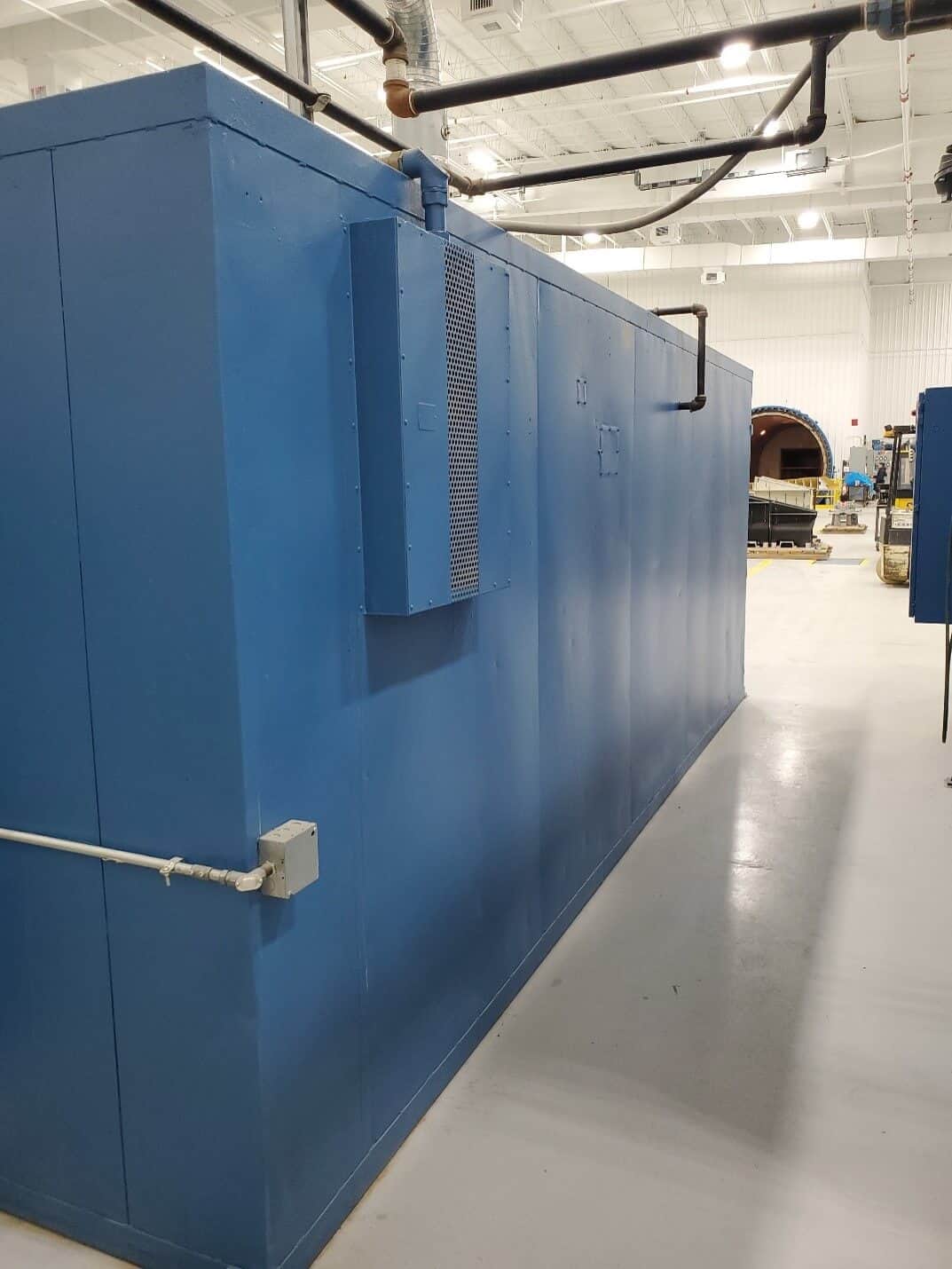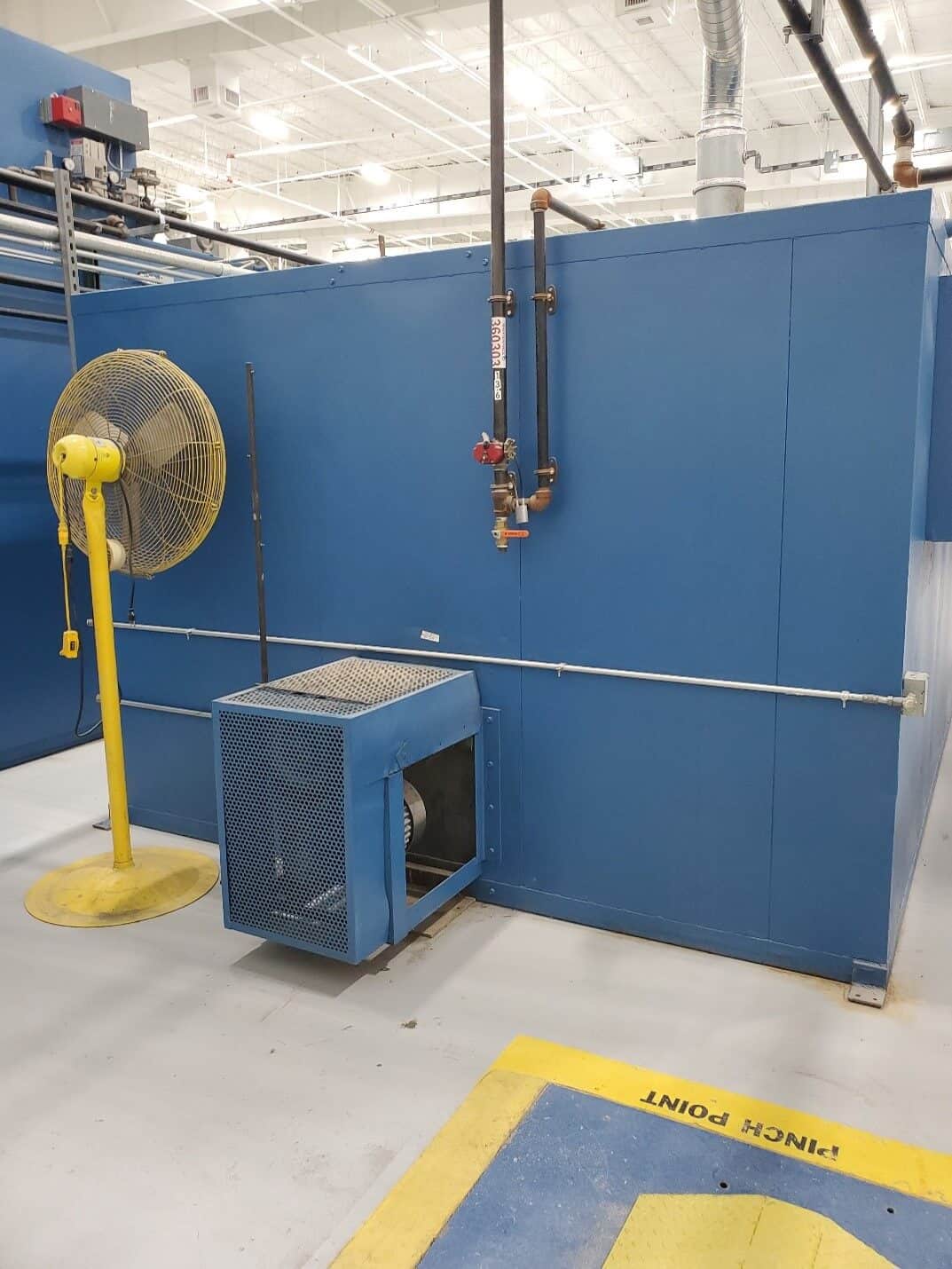 We provide full service installation from planning to TUS. Please contact us for details and discussion regarding installation and shipping.