We're proud to announce that we've earned the UL 698A designation, which qualifies us to build explosion-proof cabinets to UL standards. These industrial cabinets use heavy-duty construction such as 1.5″ thick cast aluminum studded with Grade 8 bolts to contain flammable components in volatile environments.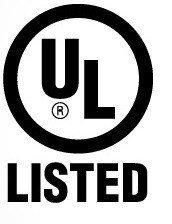 Such environments could include a flight line where planes are fueling, atmosphere heavy with paint vapors or the natural-gas-laden air surrounding oil fields. In fact, we recently completed a shipment of 10 explosion-proof LACT panels heading to the oil fields of North Dakota.
ACES has been UL 508A listed for several years, and our new status as UL 698A listed is just one example of our commitment to expanding the number of ways we can serve you. Whether your next project requires everyday or explosion-proof panels, call us to get a free quote.